Raising Awareness with Lincoln Journal Star
Gulie Khalaf recalls the optimism with which she approached childhood in a Syrian refugee camp.
Her family fled Iraq when Saddam Hussein launched a genocidal campaign against indigenous Yazidis in the country's northern Kurdish regions.
Inside her refugee camp, a bakery served insect-infested bread, water arrived infrequently, and some of that was so bad it had to be poured on the family's small garden.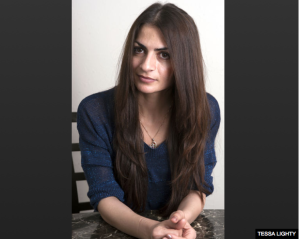 Social Share